The Shell Corporation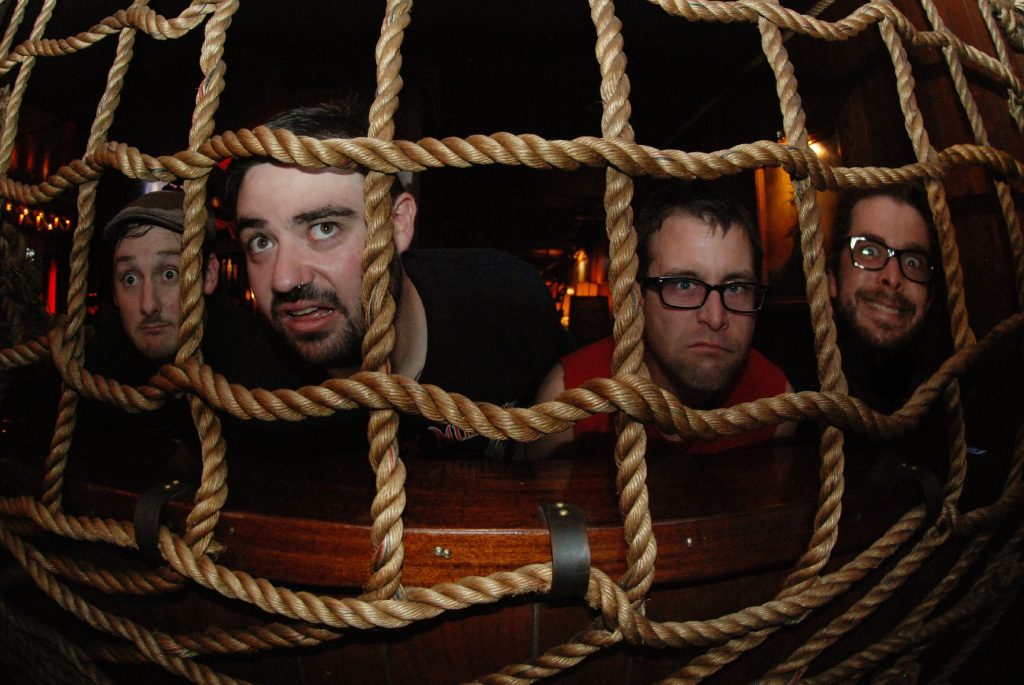 Vocals: Jan Drees
Guitar: Curtiss Lopez
Bass: Seantonamo Bay
Drums: Jake Margolis
"As we're sure you don't need to be told, there are some terrible bands out there. Really terrible. Part of the reason they're so terrible is that they grew up listening to terrible bands and then went on to form their own even terrible-er band. Seriously, we saw a band the other day who listed their influence as Sevendust. SEVENDUST. Can you imagine what a second-rate carbon copy of Sevendust sounds like? Not good. Fortunately, the Shell Corporation (no affiliation with the gasoline company) seem to be cut from a better cloth.
The Berkeley band sound like they take a lot of musical cues from bands like Bad Religion, Propagandhi, Good Riddance, and all those melodic golden-era Epitaph bands of yesteryear."
– Noisey.com / VICE
This Burbank quartet has only been around since 2011, but they wasted no time making an imprint in punk circles with a heavy touring schedule and the releases of their Force Majeure LP and Time & Pressure EP via Solidarity Recordings. Mandrake ups the ante from those two releases, though, and The Shell Corporation is out to prove that it belongs in any conversation about the best new bands in punk rock.
Mandrake and Fucked are available in Europe on Gunner Records!