Auxes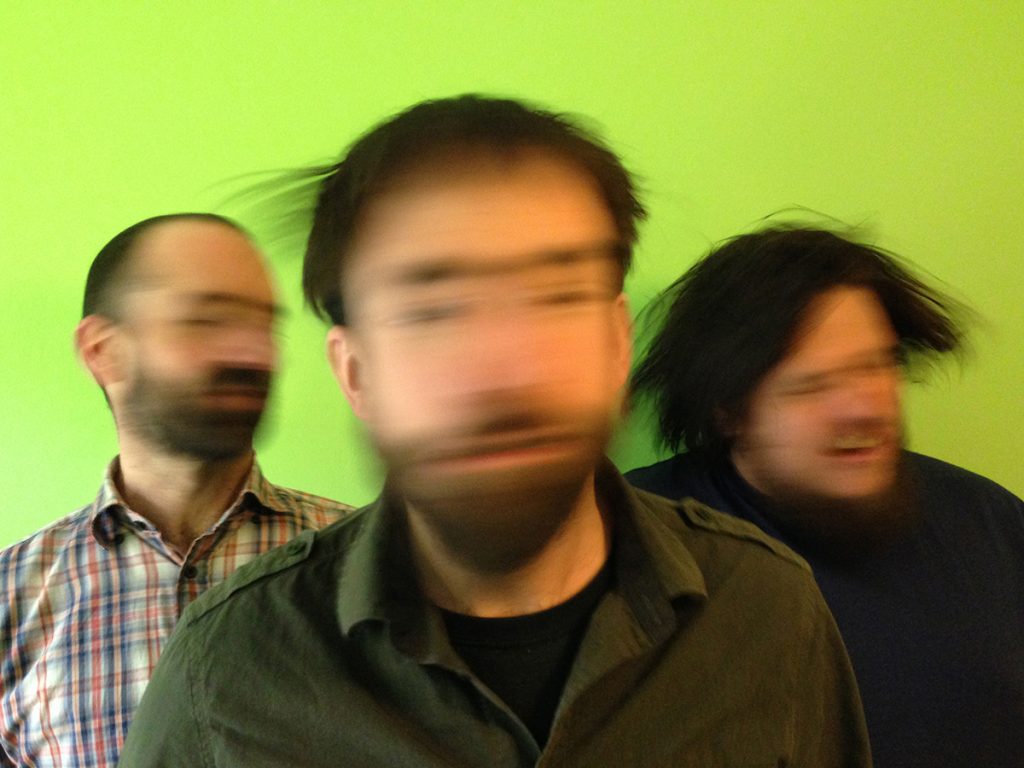 Vocals / Guitar / Bass: Dave Laney
Drums: Florian Brandel
Bass: Manuel Wirtz
Boys In My Head is full of melody-driven noise-rock with pop appeal, taking nods from a vast spectrum of what could be considered unexpected influences for a band whose previous LP is an in-your-face sonic assault of bass, guitar and drums that had more in common with the less-explored and dark-flavoured side of The Wipers than hook-infused indie-rock catchiness.
The latest from Auxes makes us think of The Pixies barking at The Melvins while Nick Cave pours drinks for Les Savy Fav as Gang of Four is on the phone with Big Business, talking about the van that Future of the Left wants to buy. And what are they all talking about and why are they all at the same party? Because it's a bloody great party, of course!
These guys are no new-comers to the game of challenging musical borders. The personel of Auxes has been involved in the music scene since the mid-90s. Dave Laney co-founded the US-based bands Milemarker and Challenger (Jade Tree Records), while Florian Brandel (Kommando Sonne-nmilch, Airpeople) and Manuel Wirtz (Honigbomber, Die Charts) formed the German post-indierock/fuck-punk-rock darlings Eniac (X-Mist Records).
Four LPs into their existence, Auxes continue to sail against the preconceived boundries and restraints of punk, indie rock, noise rock, and pop. They've taken their sonic spectacle across Europe and the USA, putting in 200+ shows in 18 countries.