Brutal Youth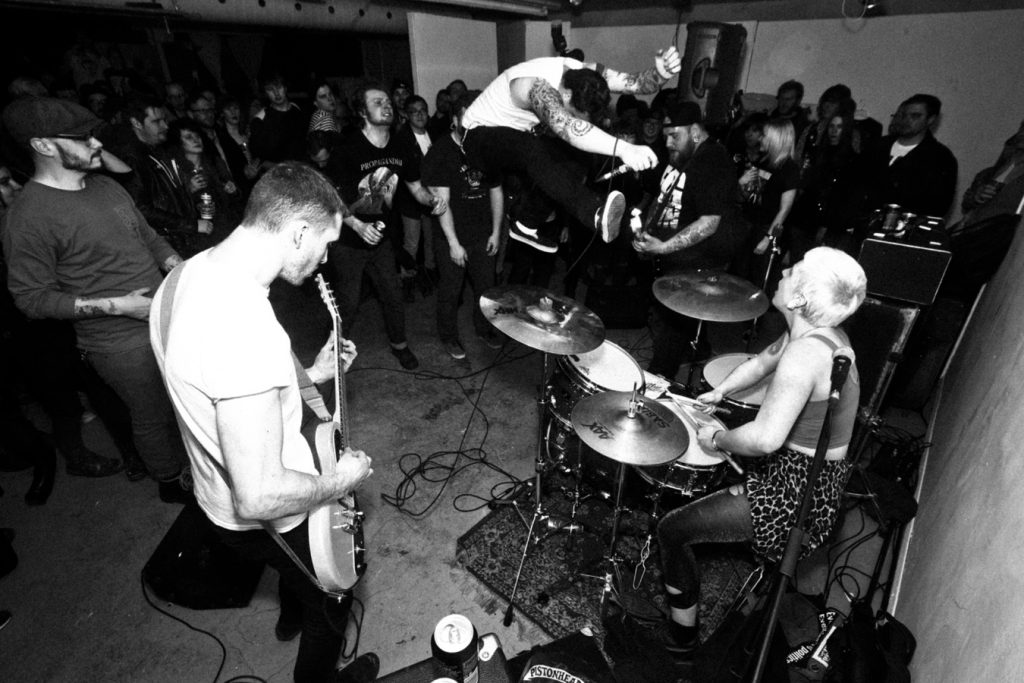 Vocals: Patty
Guitar: Greg
Bass: Kyle
Drums: Kaitie
Brutal Youth are one of the most explosive bands to emerge from the Canadian Hardcore scene in the last 4 years. Their unforgettable live show is frantic, precise and catchy. Since their inception in late 2010 they've performed relentlessly to an ever-growing and dedicated fan base in the United States and Canada. Playing with such acts as American Nightmare, Less Than Jake, Iron Chic, Iron Reagan, Dwarves, The Queers, A Wilhelm Scream, The Lillingtons, Bomb the Music Industry, Cobra Skulls, Wisdom in Chains, Nothington, Shell Corporation, and Flatliners to name a few.
Their first full length lp "Stay Honest" features Brutal Youth at the top of their game. With 18 songs showcasing the perfect blend of fast hardcore and pop-punk with melodies to singalong.
Now, with European and Canadian tours and two new albums set for 2015, saying that Brutal Youth show no signs of slowing down would be a gross understatement. From here on out it only get faster, louder and more desperate.