Dark Country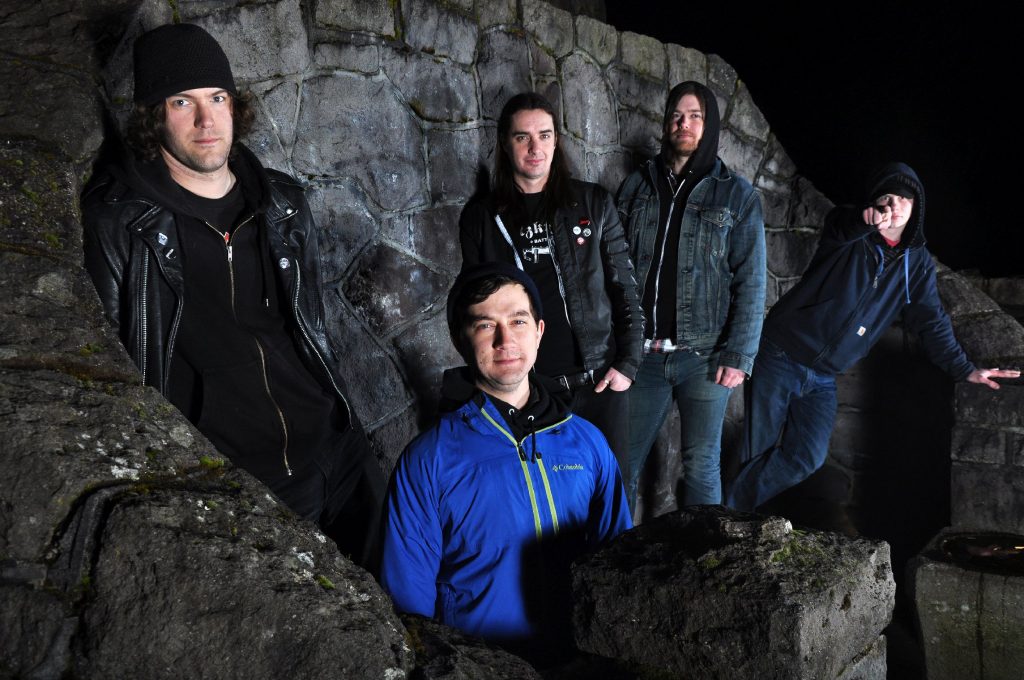 Dark Country are:
Guitar: Trent Jakobs
Guitar: Brandon Whalen
Bass: Peter Snell
Drums: Ian Jackson
Vocals: Jake McLoud
Hailing from Portland Oregon, Dark Country is a prolific five man original rock band
that is only beginning to touch the surface of their potential. Although their sound is
described as punk rock or metal rock by some, the band prefers to stray away from
those typical genre tags and simply consider themselves "Aggressive Rock"; extremely
suitable for this young, talented, and highly energetic rock quintet and their brand of
kick-ass rock.
In the past years, their hard work, and blood-sweat & tears, have begun to create a
long-deserved buzz in the Northwestern corridor of the US. Hard driving riffs, intelligent
lyrics, and unique stage antics only begin to describe this totally innovative, loud and
aggressive DIY rock act.
As most bands who handle all the business, management, booking, and promotional
end of their career, as well as the creative side, Dark Country has found that it can be
daunting. However, you won't see them complaining. Collectively, they agree that the
end result is far more rewarding.
The band is fronted by the always interactive and energetic lead vocals of indefatigable
Jake McLoud. While Jake's powerful vocals are a lyrical treat to the band's fans, he is
joined by four other rock steady musicians, guitarist Trent Jacobs and Brandon Whalen
on guitar, bass player Peter Snell, and drummer Ian Jackson, all of whom bring total
continuity to the show and provide the killer rhythm section and melodic hard driving
guitar riffs to McLoud's killer vocals.
If Dark Country was compelled to place their music in a "sounds like" category, as the
band so eloquently states, it would surely be "Black Sabbath on Speed, and Iron
Maiden on Weed"; two of this acts biggest influences. It is unquestionably the
combined writing efforts of these team-players that create their unmistakable signature
sound. Growing up craving rock n roll and wanting nothing more in life but to be part of
it, these rockers will definitely find their place in rock history.
Live performance and an unbelievable interactive stage show is one of the hallmarks of
this amazing young band. They feed off the audience excitement, which only further
enhances the veracity of the show. When asked which emotions they want their fans to
experience while leaving the venue after a Dark Country show, they all agree; sweaty,
tired, excited, and WANTING MORE. That's about the gist of what they get — not to
mention blown-away.
The band has recently completed the mastering of their debut full length self-titled
album recorded at Cloud City Sound. The album was engineered, mixed, and mastered
by Justin Phelps, and is earmarked to hit the streets in late May of 2013. A west coast
summer tour is planned in support of the new release.
Keep your eyes and ears open for this hard rockin' act. If you're a fan of kick-ass,
aggressive and intelligent loud rock, this is one band you've got to experience, and just
can't afford to let pass you by. This is the dazzling rock genius of Portland Oregon's
Dark Country.
You can follow this amazing band and sample some music at their website and social
network.